Professional Residential Landscaping
There are several things you should know when choosing our Professional Residential Landscaping Service. First, our crew of professional Naples landscapers are highly skilled and have years of experience in the field. We have the artistry to design and implement stunning landscape designs, which go above and beyond the expectations of the client homeowners. We're happy to have many satisfied clients over the many years in business. Please take a minute and read about what they about our work.
As professional Naples landscaper we are knowledgeable with water conservation and irrigation techniques. We'll implement water-wise irrigation methods, such as drip irrigation. They'll also know which plants need the most water. We'll plan the landscaping to utilize all of the available sources of water, so that your landscape will last for years. Our crew can also do the yard work on the weekend, if necessary. Regardless of whether you live in an urban setting or rural one, there are several reasons why you should choose our Professional Residential Landscaping Service.
A healthy and safe environment
Having a professional residential landscaper maintain your property's exterior can make the whole process easier and more cost-effective. You can add soft-scaping to the corners of the house with a tree or add lush greenery to your garden with artificial turf. Residential landscaping is an art form that involves restructuring, styling, and adding colors to enhance the look of your property. By hiring a professional residential landscaping service, you'll be assured of top-quality landscaping and the highest possible quality of service.
While hiring a professional residential landscaping service, you might ask us about specific services that we offer. For instance, if you are planning on installing a boulder wall, make sure the yard is weed-free and tilled in before installation. After that, you can ask us to add accent plants to your landscape. In addition to weed control and landscaping, you'll receive additional services related to lawn health. As Naples professional residential landscaping service should be able to give you tips on how to maintain your property.
the right landscape solution for your needs
Our landscapers are committed to helping our clients find the right solutions for your landscaping needs. We offer a full line of landscaping services that will assist in creating an outdoor oasis you might enjoy in all seasons. Our landscaping designs are just one of the many services that All Green Landscaping can help you to get exactly what you want.
You'll be surprised by how much more enjoyable your free time can be when you know that your home is safe and clean. The open spaces around your home will also feel inviting with our variety of outdoor lighting options. You should also consider adding an outdoor kitchen or fireplace to take mealtime outside. With so many things to do inside during the winter months, it's important to enjoy al fresco dining whenever possible.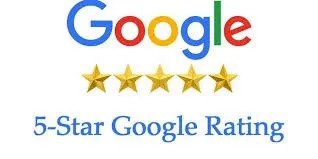 Testimonials
"
We initially used Christy and her team to sort out an overgrown pond in our front garden and put in some lights.
Well she and the team surpassed our expectations by redesigning the pond area and the lighting she suggested is just stunning. We then decided this was the team to take care of the rest of our garden. We get personalized care, a team of hardworking professionals that turn up without fail, eager to get at it. Our package includes, lawn care, shrub cutting, fertilizer and periodic irrigation system checks.
At least two trees have been 'brought back to life' new shrubs have been put in and are flourishing. I couldn't be more delighted with the professional service care from this company..
Nan Currie