Naples Commercial Landscaping – Pro Landscape & Lawn Care
Commercial Landscaping Naples FL
When considering you're looking to hire a commercial landscaping services, it's important to understand that entails. For example, a full-service company is often more flexible in terms of project scope and can handle multiple phases. All Green Landscaping company is experienced in working with a variety of property types. We provide a full range of landscape services from basic to complete hardscaping projects. The main differences between commercial and residential landscape are that profit margins are lower and quantity is higher.
Before selecting a Naples commercial landscape service, it is important to understand what the expectations are for each of the services provided. The services should take a proactive approach to the project and communicate their goals with clients. They should also be experienced in working with commercial clients, since commercial projects have different requirements than residential landscaping. Additionally, they should be familiar with legal requirements and procedures that may differ from residential projects. As a result, selecting the right landscape maintenance company is critical to the success of your project.
Landscape Design & Lawn Maintenance
Landscapes are important parts of a business, and a professionally designed one can help you attract customers and employees alike. An attractive environment conveys the success of a business, and it also improves its reputation. You can also hire commercial landscape services to provide additional services, such as a playground for children or a space for entertainment. In addition, you can even ask for a maintenance service, if your landscaping project needs maintenance.
Performing a profitability analysis can give a better understanding of your market and help you price your services accordingly. In this way, you can identify which of your contractors landscape service is profitable and which are not. If you're running a full-service landscape company, you'll need to provide certain services for your clients to maintain a high level of satisfaction. A profitable landscape service should also be flexible enough to expand into other fields, such as property management.
Reliable and affordable Lawn Care services
The first impression a customer has of a business is made before they walk in, and the look of the place will influence their perceptions. Consumers are often making split-second decisions about a business before even entering the door, so a beautiful appearance is vital. You can hire top-quality commercial landscaping services to help you create an attractive face for your business. We've been providing Kansas businesses with superior commercial landscape services for decades.
As a good Naples commercial landscape service will offer consultation services to find out what your specific needs are. The professionals will provide recommendations on the type of maintenance best suited to your property, from fertilization to pruning. A rejuvenation pruning program is an effective way to keep plants in good condition and thriving. The commercial landscape company can offer a wide variety of services and will work with you to tailor the best options for your business. It's also a good idea to ask about their experience, as this will allow you to make an informed decision.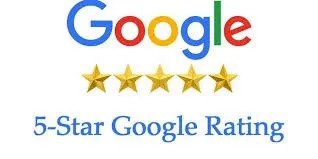 Hiring A Commercial Landscaper
Testimonials
"
We initially used Christy and her team to sort out an overgrown pond in our front garden and put in some lights.
Well she and the team surpassed our expectations by redesigning the pond area and the lighting she suggested is just stunning. We then decided this was the team to take care of the rest of our garden. We get personalized care, a team of hardworking professionals that turn up without fail, eager to get at it. Our package includes, lawn care, shrub cutting, fertilizer and periodic irrigation system checks.
At least two trees have been 'brought back to life' new shrubs have been put in and are flourishing. I couldn't be more delighted with the professional service care from this company..
Nan Currie