Commercial Landscaping in Naples FL
Commercial Landscaping in Naples FL
Landscapes are important parts of a business, and a professionally designed one can help you attract customers and employees alike. An attractive environment conveys the success of a business, and it also improves its reputation. You can also hire commercial landscape services to provide additional services, such as a playground for children or a space for entertainment. In addition, you can even ask for a maintenance service, if your landscaping project needs maintenance.
At All Green Landscape Management, we take great pride in offering top-notch landscape services in Naples, FL. With our expertise, attention to detail, and dedication to customer satisfaction, we have established ourselves as a leading provider of comprehensive landscape solutions. In this article, we will delve into the various services we offer and explain why we are the best choice for all your landscaping needs.
Landscape Design and Installation
When it comes to creating a captivating outdoor space, our landscape design and installation services are second to none. Our team of skilled professionals works closely with you to understand your vision, preferences, and budget. We combine our expertise with your ideas to create a design that perfectly complements your property and enhances its aesthetic appeal.
Using the latest industry techniques and high-quality materials, we bring your vision to life. From lush gardens and vibrant flower beds to stunning hardscapes and tranquil water features, we have the knowledge and experience to transform your outdoor area into a breathtaking oasis.
Lawn Care and Maintenance
Maintaining a healthy and vibrant lawn requires regular care and attention. Our lawn care and maintenance services are designed to keep your grass looking lush and beautiful throughout the year. We offer a comprehensive range of services, including:
Mowing and Trimming
Our skilled technicians use professional-grade equipment to ensure an even and precise cut for your lawn. We pay close attention to detail, trimming edges and borders for a clean and manicured look.
Fertilization and Weed Control
Proper fertilization is essential for promoting healthy growth and preventing weed infestation. We use premium fertilizers and proven techniques to nourish your lawn and keep it weed-free.
Aeration and Overseeding
To improve soil health and encourage strong root development, we offer aeration and overseeding services. This process helps your grass receive essential nutrients and promotes thicker, more resilient turf.
Pest and Disease Management
Our experts are trained to identify and address common lawn pests and diseases. We employ eco-friendly solutions to protect your lawn from potential damage, ensuring its long-term health and vitality.
Irrigation Systems and Water Management
Efficient water management is crucial for maintaining a sustainable and thriving landscape. Our irrigation systems and water management services are designed to optimize water usage while ensuring your plants receive the necessary hydration.
Custom Irrigation Installation
We tailor our irrigation systems to meet the specific needs of your landscape. Our team strategically places sprinklers and drip lines, taking into account factors such as soil type, plant species, and sun exposure.
Smart Irrigation Technology
To further enhance water efficiency, we offer smart irrigation solutions. These systems utilize weather sensors and advanced programming to adjust watering schedules based on real-time weather conditions, preventing overwatering and conserving water resources.
Water Conservation Strategies
In addition to irrigation systems, we provide expert advice on water conservation strategies. From rainwater harvesting to the use of drought-tolerant plants, we help you minimize water waste and maximize the sustainability of your landscape.
Outdoor Lighting and Enhancements
Extend the enjoyment of your outdoor space into the evening hours with our outdoor lighting and enhancements. Whether you want to create a cozy ambiance, highlight architectural features, or improve safety and security, we offer a wide range of lighting solutions tailored to your needs.
Landscape Lighting Design
Our skilled designers carefully plan the placement and intensity of lights to enhance the beauty of your landscape. We create captivating lighting effects, illuminating key elements such as trees, pathways, and water features.
Energy-Efficient LED Lighting
To minimize energy consumption and reduce maintenance costs, we utilize energy-efficient LED lighting fixtures. These long-lasting bulbs provide brilliant illumination while saving energy and reducing environmental impact.
Specialized Outdoor Enhancements
From fire pits and seating areas to pergolas and outdoor kitchens, we can transform your outdoor space into a functional and inviting extension of your home. Our team combines creativity and craftsmanship to bring your ideas to life.
Final Note
When it comes to landscape services in Naples, FL, All Green Landscape Management stands out as a leader in the industry. With our comprehensive range of services, attention to detail, and commitment to customer satisfaction, we are well-equipped to exceed your expectations. Whether you need assistance with landscape design, lawn care, irrigation systems, or outdoor lighting, we have the expertise and passion to create stunning outdoor environments. Contact us today to schedule a consultation and experience the difference our services can make for your landscape.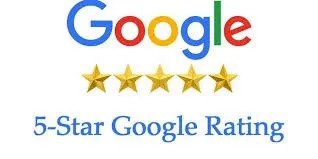 Hiring A Commercial Landscaper
Testimonials
"
We initially used Christy and her team to sort out an overgrown pond in our front garden and put in some lights.
Well she and the team surpassed our expectations by redesigning the pond area and the lighting she suggested is just stunning. We then decided this was the team to take care of the rest of our garden. We get personalized care, a team of hardworking professionals that turn up without fail, eager to get at it. Our package includes, lawn care, shrub cutting, fertilizer and periodic irrigation system checks.
At least two trees have been 'brought back to life' new shrubs have been put in and are flourishing. I couldn't be more delighted with the professional service care from this company..
Nan Currie
All Green Landscaping Management is a professional service in the greater Naples Area. 34102, 34103, 34104, 34105, 34108, 34109, 34110, 34112, 34113, 34114, 34116, 34119, 34120, 34135 and 33928
Naples Commercial Landscaping
Naples Commercial Landscaper
Commercial Landscaping Naples